Cooperative mobility services for freight
The CO-GISTICS project is an innovative action aiming at the use of existing cooper­ative mobility systems in freight transport by providing the following five services:
Intelligent truck parking and delivery areas management
Cargo Transport Optimisation
CO2 footprint estimation and monitoring
Priority and Speed advice
Eco-drive support
The pilots of the project tackle the economic and environmental challenges faced by the freight transport industry, aiming at the improvement of energy efficiency and the reduction of air pollu­tion emissions of freight transport. With its application in 7 of the largest freight hubs in Europe (Frankfurt, Trieste, Vigo, Bordeaux, Bilbao, Arad and Thessaloniki), the CO-GISTICS collaborative services will contribute to the sustainable and efficient operation of the freight vehicles, road networks, ports, airports, railway stations and freight transport in general. The oper­ation of the cooperative services and their related technology systems will continue after the completion of the project, allowing further development of these services by operators in the future. For the pilots, a total of 325 vehicles will be used.
Collaborative CO-GISTICS services will contribute to the reduction of air pollution emissions from freight transport through applications such as the Eco-Drive sup­port service. Through this service drivers will be continuously updated for CO2 emissions, which will be reduced by ap­plying driving support technologies and selection of speed profile for a more environmentally friendly driving style. The CO-GISTICS project will also increase the efficiency of the freight transport sector, by reducing fuel consumption and direct­ly issuing the proof-of-delivery of the goods. Finally, the freight vehicle drivers will benefit using the services, due to the reduction of stress and improvement of their working conditions, by through the provision of information about the status of traffic lights.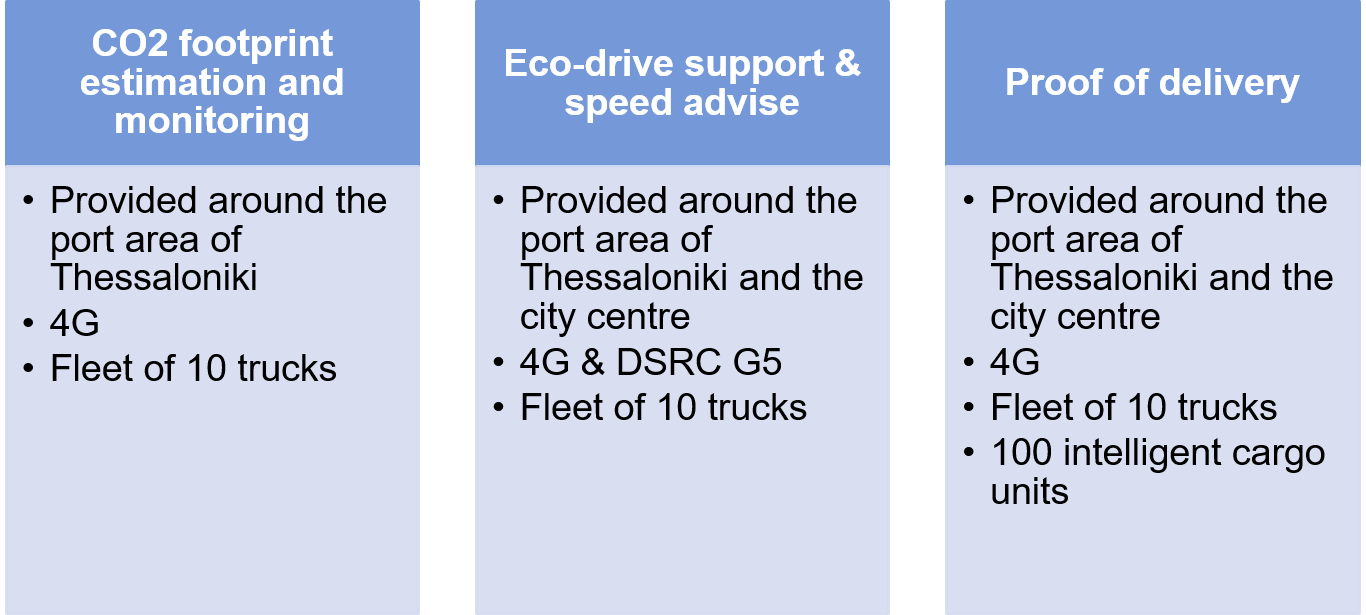 Main Objectives of the Pilot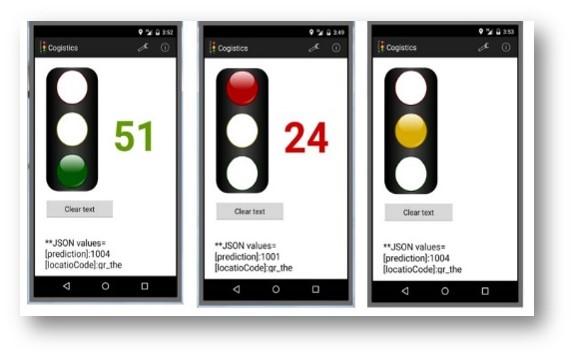 Mobile application screenshots